Let customers speak for us
How to prepare, marinate and grill using our product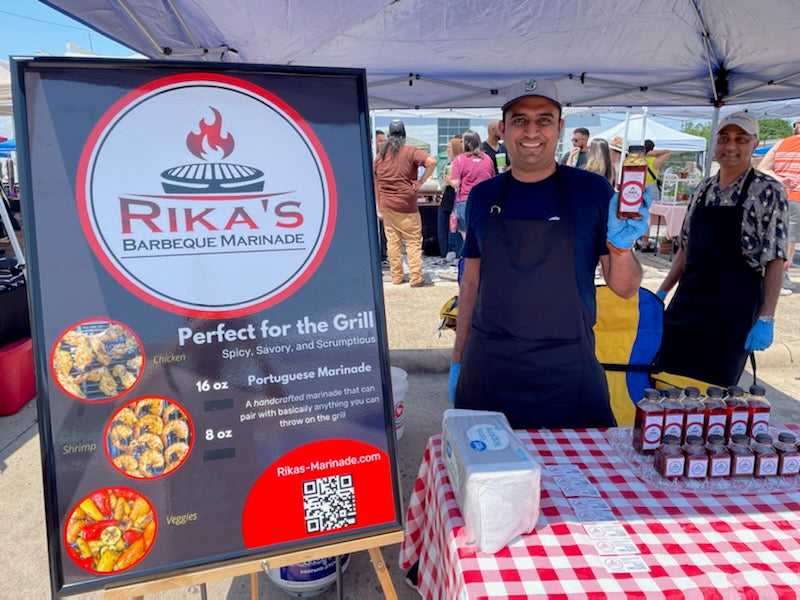 Come visit us at a farmer's market!
Rika's Marinade attends farmer's markets in Richardson, Garland, and Plano.
Come on through for some free samples of chicken marinated with our Portuguese BBQ Marinade.
We will also have bottles of the marinade for sale.
To find out where we will be next, check out our Events page!
Events
About Rika's Barbeque Marinade
We have a deep passion for barbequing and want to share our recipes with the world. Our Portuguese BBQ Marinade has been a family recipe that has been workshopped and tinkered with for over two decades. Originally derived from the taste of Peri-Peri marinades, we have used this marinade almost every time we set up in our backyard to grill with friends and family.
FAST SHIPPING
Fast delivery on all orders!
SECURE PAYMENT
100% secure payment
5-STAR RATING
All Products 5-Star Rating